Ugly
August 17th, 2018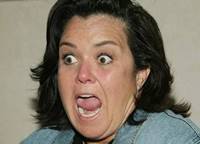 There is ugly and there is ugly.
And according to Henry McKenna of TheBigLead.com, the Bucs are in the very ugly region.
Not because of an untested running game. Not because of likely counting on a rookie corner to be a lockdown player right off the bat. Not because of uncertainty on the right side of the offensive line.
No, the ugly element of the Bucs is the quarterback situation. And McKenna puts the blame squarely on the shoulders of America's Quarterback, Pro Bowler Jameis Winston.
In so many words, McKenna believes Jameis should be locked in a state pen — nevermind he has never been charged with anything — and left to rot in prison. McKenna is of the mind the Bucs have the fourth-worst quarterback situation in the NFL.
The face of the Buccaneers franchise has faced multiple sexual abuse allegations. How long can the Buccaneers possibly stick with a player who has a history of alleged sexual abuse going back to college? Well, if we look at the history in the NFL as a whole, Winston could last fairly long. But he shouldn't. He should be the kind of deplorable character who the Buccaneers abandon when his contract expires. But that's not how football works — general managers can ignore warts when the on-field product is excellent.

Still, he's not that good on the field. Winston might be one of the more overrated quarterbacks in the NFL. He exploded onto the scene in 2015 with a strong rookie season: 4,042 yards, 22 touchdowns, 15 interceptions. The expectation was that he was the next big thing. But Winston hasn't exactly gotten better. Some meaningful stats have improved in completion percentage and yards per attempt. But the bottom line has not. The Buccaneers are still a far cry from a playoff team, and Winston is a big reason why. In fact, his three-game suspension (for sexually assaulting an Uber driver) could put them out of the running entirely. An 0-3 hole has not done good things to teams with playoffs hopes.

With his history on the field and off it, Winston isn't the kind of player a general manager would want to commit to, which leaves Tampa Bay in a very uncertain spot going forward.
And if you are of the belief like McKenna that Jameis should be run off the team not because of his lack of leadership but because he cannot play defensive end, cannot play corner and cannot kick, then that tells Joe you pine for the glory years of Shaun King.
Remember, King is but one of three quarterbacks in Bucs history to lead Tampa Bay to an NFC championship game.
Joe may have amnesia but Joe swears he remembers Jameis winning nine games two years ago.