"You Do Start Getting A Little Bit Paranoid"
August 25th, 2018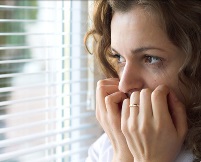 Joe would be paranoid, too.
Bucs coach Dirk Koetter is almost equally worried about keeping players healthy for the long haul as he is about his team being crisp once the regular season kicks off. It's a delicate balance to reach both goals.
So as Koetter has watched his offensive line get decimated by injuries, he admitted after last night's game injuries were in the back of his head when he pulled Peyton Barber after one successful series.
"We had initially planned to play him a little bit longer [Friday], but he looked so good on that first drive," Koetter said of his evaluation of his No. 1 running back. "You do start getting a little bit paranoid the closer that you get [to the beginning of the season], especially with our offensive line being a little banged up, we decided to pull him.

"I just told Peyton that I thought he did what we needed him to do tonight, and from now on, we'll just be getting him ready to play against New Orleans."
Translation: Barber won't suit up in the sham of a game Thursday when the Bucs host the Jags.
Joe doesn't blame Koetter one bit. The Bucs look like they finally have a running game for the first time since 2015. No need for Barber to get blown up next week when a future Jimmy John's district manager screws up a line call.
Joe bets the Bucs will sit so many players next week, those who will suit up will basically be making up a giant job fair for the AAF.