Gameday Tampa Bay!
August 24th, 2018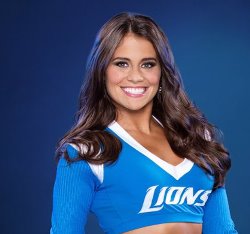 Preseason Game 3
Lions at Bucs
Kickoff: 8 p.m.
TV: WTSP-TV, Channel 10. (Game will rebroadcast on NFL Network Wednesday at 10 a.m.) All NFL preseason games are available via NFL Game Pass.)
Radio: Buccaneers Radio Network (WXTB-FM 97.9 in the Tampa-St.Petersburg region; 97.9 FM ESPN Radio in Tallahassee).
Weather: It could be worse. Per AccuWeather.com, tailgaters will party under cloudy skies in the mid-80s but the temperature should cool off quickly with an expected temperature of 81 at kickoff. Thunderstorms are expected in the second half with a temperature of 78 near game's end.
Odds: Per FootballLocks.com, Bucs -3.
Outlook: The third game of the preseason is known as the "dress rehearsal" for the season. Expect the "ones" to play through the first half and perhaps into the third quarter. Some things Joe will look for:
Left tackle: Joe is convinced the Bucs will add an offensive lineman in the very near future in the wake of left tackle Donovan Smith getting hurt. Mike Liedtke, from the football powerhouse of the Midwest known as Illinois State, is technically next man up since Leonard Wester is shelved with an injury. If Liedtke can dominate, there could be a chance the Bucs may not pull off an acquisition.
Right guard: The late comedian Henny Youngman's famous one-liner comes to mind when thinking of this position. "Take my wife — please!" Will someone win this damn job? The Bucs have all but handed the job to Caleb Benenoch and he hasn't won the job. Rookie Alex Cappa is still in the mix. It troubles Joe that this job is still an open battle in late-August.
Justin Watson: The rookie from Penn demonstrated why the Bucs are in love with him when he made a beautiful catch for a touchdown at Tennesee. If he has another strong outing, it reinforces Joe's thought that the Bucs, deep at wide receiver, could pull off a trade for an offensive lineman.
The rookie corners: Carlton Davis and M.J. Stewart have been solid if not good for rookies. Both are dinged up, however. Bucs need these guys to get reps because just around the corner are standing Drew Brees, Carson Wentz and Ben Roethlisberger. The thought of Ryan Smith starting the regular season at corner facing those three quarterbacks has an air raid siren roaring through Joe's head.
Ronald Jones: Can we get one decent run from the guy? (Yes, Joe knows Jones had one.) The second-round pick currently has a league-worst for rookies-11 yards on 12 carries. Would be nice to see one run from the guy in preseason to justify his draft level.
And more to look for here, as Joe wrote earlier.