Gameday Tampa Bay
August 9th, 2018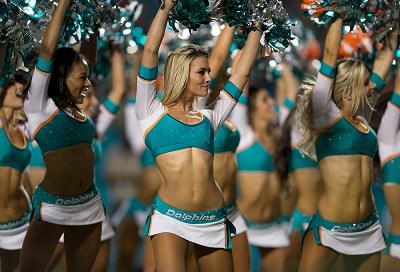 Preseason Game 1
Bucs at Dolphins
Kickoff: 7 p.m.
TV: WFLA-TV, Ch. 8. (Game will rebroadcast on NFL Network on Saturday at 6:30 a.m.) All NFL preseason games are available via Game Pass.)
Radio: Buccaneers Radio Network (WXTB-FM 97.9 in the Tampa-St.Petersburg region; 97.9 FM ESPN Radio in Tallahassee).
Weather: It's been rather dry in South Florida this week and Bucs fans might get lucky and have a rain-free game with a very light breeze. Kickoff temperature is forecast for 86 degrees, per Weather.com, with a feels-like temperature of 97 (75% humidity). The 35 percent chance of rain is supposed to just about disappear by the second half with the temperature dropping to 84.
Outlook: It will be great to see real football again, though it's only supposed to last one quarter. Both teams plan to pull starters early. For the Bucs, that includes Ryan Fitzpatrick at quarterback. … Keep an eye on the trenches. That's where Jason Licht spent the money this offseason, so that's where fans should see improvement and the fire of guys competing for jobs and snaps. Known-for-being-nasty new Bucs center Ryan Jensen told Joe the leash comes off tonight, so Joe wants to see what that looks like. …Beastly defensive ends Robert Quinn and Cameron Wake will start for the Fins, along with old friend Akeem Spence at defensive tackle. …Of course, Joe wants a look at the rookies the Bucs are counting on, running back Ronald Jones and the cornerbacks, M.J. Stewart and Carlton Davis. And wouldn't it be nice to see a new-look and revived Vernon Hargreaves? …Please get out of here healthy, Bucs, and, please, please, please, Jameis Winston, don't try to be a hero behind a second- or third-team offensive line with a bunch of future grad students and mattress movers blitzing you. …Lastly, red-zone execution sure would be nice.
Odds: Per FootballLocks.com, Bucs + 1.5