Father Time Catching DJax?
July 19th, 2018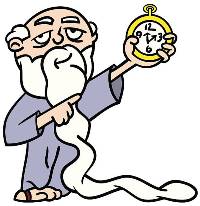 Numbers cranked out by the NFL seem to indicate DeSean Jackson isn't the burner he once was.
That's not to say he is slow by any imagination. But the Bucs wide receiver may be closer to the pack than once upon a time.
The NFL has a series of stats it pumps out called "NextGen" stats. These come from technology and computer chips placed in the shoulder pads of all players. No guesswork on these stats, nor are they generated by well-trained primates. All of the data comes from the tracking in players' equipment, and devices with referees, first down markers, and end zone pylons.
The data is then downloaded and — voila! — everyone with access can analyze the information.
A website called AirYards.com, using data supplied by NFL's NextGen stats, has a chart of how speedy Jackson is compared to the average NFL player. Seems as if last year Jackson could have lost a few RPMs. That's not to suggest Jackson is slow, but per AirYards.com he is closer to average.
Except when he goes deep.
Jackson last year, per the chart, is close to average speed but his endurance is incredible. When other wide receivers begin to feel the piano on their backs 45 yards from the line of scrimmage, Jackson actually throws it into overdrive and gets faster!
At top speed, Jackson is running 20 mph some 55 yards past the line of scrimmage.
Joe's readers can see for themselves by using the chart at AirYards.com. In 2016 with the Redskins, Jackson was well above league average in speed. Last year, not so much.
It's a pretty cool site. You can also compare Jackson's speed to other wide receivers.