Thank You, Lee Roy Selmon's!
June 16th, 2018
Podcast (todd-wright-fantasy-football-podcast): Play in new window | Download | Embed
Subscribe: RSS
In this edition of the Todd Wright Fantasy Football Podcast, Todd not only talks fantasy football (running backs particularly) but he says goodbye to the original Lee Roy Selmon's restaurant in Tampa. Todd has been a regular customer and neighbor of Lee Roy Selmon's for many years and has known of the closing for several months now. The last night of regular business for this location is Saturday, June 23rd and the last lunch will be served until 3 p.m. on Sunday, June 24th. Todd has all the details in this podcast and encourages you to come in one final time in the next week.
.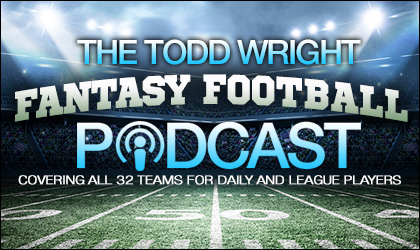 PRESENTED BY BRANDON LEGAL GROUP