Bring On The Betting!
May 14th, 2018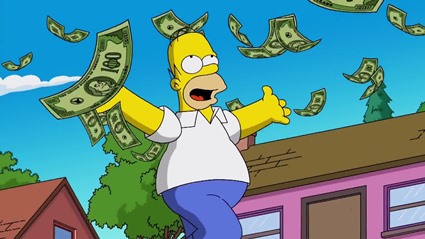 How long before you can sprint to Tampa Bay Downs or Derby Lane before a Bucs game and bet on the good guys to win — or take the under for the season on Tampa Bay having a double-digit sack artist?
Today's Supreme Court ruling was a long time coming and has Joe all fired up.
The high court just opened the wagering floodgates and has many bookies thinking of a second career for the first time.
By neutering the Professional and Amateur Sports Protection Act, the court killed the crooked 1992 law that barred state-authorized sports gambling just about everywhere except Nevada.
So for example, Florida will be clear to craft rules permitting betting on games at its horse and dog tracks. Or will the state figure out a way to make that exclusive to the Indian tribes again via backroom deals?
Joe's really not interested in the politics, just when the wagering might commence.
It's a good bet that New Jersey opens sports betting in Atlantic City casinos and racetracks this summer. And they won't be the only state diving in.
The NFL has to be secretly loving this. TV ratings will rise and everything business-related in the NFL will improve, as gambling gets a percentage of people more interested in games and news coverage. However, the NFL surely won't like when the new AAF and XFL leagues fire up with fans paying close attention — glued to their TVs praying that, say, XFL kicker Roberto Aguayo nails a 35-yarder to cover a spread.