Crazy Season In Full Swing
April 11th, 2018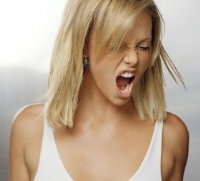 As Joe wrote earlier this week, the lunatic fringe has come out to play. And for Bucs fans, the target is America's Quarterback, Pro Bowler Jameis Winston.
Joe is now overcome with draft fatigue. It happens every year early in April. Draft, draft, draft, draft, draft… enough already! Pick the friggin' players!
It gets to the point that Joe is almost looking forward to talking to Bucs players about pumping weights, which will happen next week when the Bucs report for offseason conditioning April 16.
Yeah, Joe gets that bogged down with the draft. And it seems so does just about everyone else. We now have NFL writers arguing about a quarterback prospect flying first class. We now have stat nerds arguing with ex-scouts arguing with ex-NFL front office talking heads.
It is out of hand.
So much so that Bucs fans have — well, some of them have — lost their damned minds specifically the anti-Jameis crowd. As Joe suspected after last season, this subspecies has their knives sharpened and they are ready to pounce after the first incompletion Jameis throws this season.
They are already getting warmed up. As Joe noted, one Bucs fan commenting on this here site wants Bucs AC/DC-loving general manager Jason Licht to trade away Jameis for whatever the team can get for him and draft quarterback project Lamar Jackson at No. 7.
No, Joe doesn't know how many shots this guy downed before typing the above.
But it gets worse. Yesterday, a Bucs fan from Louisiana by the handle of "Moe" called the best football show in the land, "Movin' the Chains," co-hosted by Pat Kirwan and Jim Miller heard exclusively on SiriusXM NFL Radio.
Moe is a semi-regular caller and he is an avowed hater of Jameis. He would rather have Josh Johnson as quarterback rather than Jameis. So unnerved is Moe, he wants the Bucs to draft a quarterback at No. 7 as well only to "scare" Jameis into playing better. Moe also added Jameis is "crazy" and Moe is of the mind Jameis shouldn't be in the NFL.
Kirwan, a former Bucs scout who also once served as the pro player personnel director of the Jets, has grown highly skeptical of Jameis' future as an NFL quarterback, but even he couldn't believe his ears.
"It sounds like you want to intimidate but the reality is, you can't afford to use your first round pick" on such a high school stunt, Kirwan said. "Now if you say you are getting rid of Jameis, we are going to trade him, then OK. But you are not going to do that.

"You can't use your No. 7 pick in the NFL draft to" scare your quarterback.
Moe would have none of it and argued that Licht needs to draft a quarterback this month in the first round because, he said, the Bucs likely won't have a top-10 pick next year to draft a top-shelf quarterback. Kirwan cut him off.
"Here is the double-edged sword to that one Moe," Kirwan explained. "If you are drafting down low [in 2019], that's probably because Winston played good."
All of this crazy talk is the result of the NFL dragging out the draft way, way, way too long after the combine. There is no excuse for this.
Yeah, Joe gets the marketing angle of the NFL and it is vitally important for the health of the league. There is still no reason the draft couldn't be held three weeks earlier, say the first week of April.
This dead time and the fatigue that comes with it fuels mindless, baseless if not idiotic crazy talk that torments Joe and frankly serves no purpose other than to just aggravate folks.
The lone benefit of this unnecessary delay of the draft is it means less non-basketball association talk on national sports networks.