Mr. Licht, Listen To Bill Belichick, Bill Polian & Shakespeare
April 25th, 2018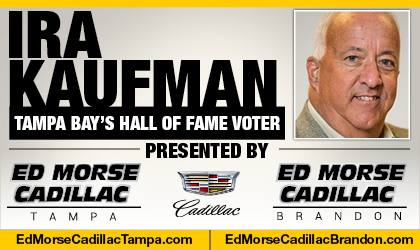 BY IRA KAUFMAN
William Shakespeare never studied college tape of an inside linebacker from Appalachian State, yet the bard authored the most important piece of advice for any GM heading into an NFL draft.
To thine own self be true.
Allow me to update Mr. Shakespeare's maxim for 21st-century audiences.
To thine own draft board be true.
This directive is particularly relevant for Jason Licht as he oversees his fifth draft for the Bucs. Defensive back and running back appear to be the top two priorities for this struggling organization, so there will be pressure to fill the most pressing needs in the first two rounds.
When talent coincides with need, it's a beautiful thing. That's not always the case– and that's where so many personnel executives make critical mistakes on draft weekend.
Licht could very well be tested in that fashion Thursday night, with the Bucs sitting at No. 7. Suppose Saquon Barkley and Bradley Chubb are gone within the first six picks … a likely scenario?
What if Quenton Nelson is still sitting there when it's Tampa Bay's turn to hand a card in?
Surely, cornerback is more of a position of need for the Bucs than guard. Denzel Ward will probably still be available at that point, and he is widely considered the best corner in this draft. I've seen plenty of mock drafts that have the Bucs choosing Ward or safeties Derwin James or Minkah Fitzpatrick at No. 7, even with Nelson still available.
I'm not buying it.
Weak Sauce
Nelson is a better prospect than Ward, Fitzpatrick or James – simple as that. It would be a mistake to take a lesser player simply because he matches up better with your top need.
That's weak. That's a mistake. That shouldn't happen.
First of all, it's not like the Bucs don't have a place for Nelson. He could combine with Ryan Jensen and Ali Marpet in a formidable interior that would be dubbed "The Nasty Boys."
I haven't heard or read one draft pundit with anything negative to say about Nelson. Not one.
If Ward was as highly rated a cornerback prospect as former Ohio State teammate Marshon Lattimore, then Licht would have to consider taking him over Nelson. But he isn't. End of story.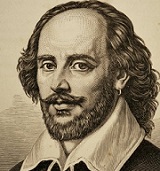 To thine own board be true.
When Bill Belichick talks football, we listen. From his lips to Licht's ears.
"You put a card up on the board, that doesn't mean the guy is a good player," Belichick says. "I think it's important to acquire good players wherever they are. If you take a player at a position that you might so called 'need' but he's not good enough to fill that need, then it's a wasted pick. So, I don't understand the whole need thing. I understand player value, and that's what we try to go by."
That view is shared by Hall of Fame executive Bill Polian, who arrived in Indianapolis in 1998 and promptly reeled off one of the great draft runs of the modern era.
Polian began his Colts tenure by selecting Peyton Manning, not a bad start. Then came Edgerrin James, Reggie Wayne, Dwight Freeney, Dallas Clark, Robert Mathis and Bob Sanders — all in a span of seven years.
"The only caveat we had was if the need line crossed the talent line, and if there were three players there and one was in a need position and all the grades were equal, we'd lean toward the need, but never at the expense of best player available," Polian said.
Board Rules
Licht spends an exorbitant amount of time with his scouts and coaches to set up Tampa Bay's board. It makes no sense to abandon ship at the moment of truth.
"It does sound simple," says Hall of Fame executive Ron Wolf. "One works a long time to establish that board, to get that board in working order. We, more or less at that point, let the board tell us who to pick."
There are logical exceptions, of course.
Even if the Bucs have Sam Darnold rated as the best player in the draft, Licht isn't going to take him. Everybody understands that.
Nelson's so intriguing, the Bears might be tempted to trade up from No. 8 to No. 6 just to vault past the Bucs and grab him. Landing Nelson would be an impressive start for the Bucs, another sign of their commitment to trench warfare this fall.
Picking a defensive back instead of Nelson? That's an NFL sin, worthy of another Shakespeare line.
What's done can't be undone.