David Irving Available?
February 28th, 2018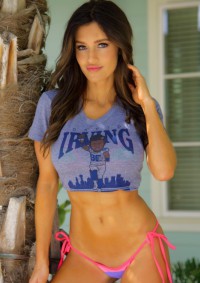 Anyone remember when America's Quarterback faced America's Team?
It was a Sunday Night Football nationally televised game. The Bucs were in a December 2016 playoff hunt and actually held a lead in the fourth quarter.
Then David Irving went bananas.
Playing at left defensive end against swinging saloon doors Gosder Cherilus, Irving made him look so awful one would suspect Cherilus was playing on one leg, which we found out later Cherilus was. Irving had two sacks, two quarterback hurries and a deflected pass all in the fourth quarter while Bucs offense went into a bomb shelter and the Cowboys rallied for the win.
It seemed that was the breakout game for Irving, who only played in eight games for the Cowboys last year but he had seven sacks.
Yesterday, per David Helmen, a staff writer for DallasCowboys.com, the Cowboys will tender Irving, a restricted free agent, but Cowboys executive Stephen Jones did not reveal what draft-slot bounty will be slapped on Irving's head.
So Irving could be signed by another team, and the Cowboys would have to match or exceed the offer, otherwise Irving would leave and his new team would cough up a draft pick to Dallas
The red flag with Irving is that he served a four-game suspension for flunking a whiz quiz last year. The next time? It's eight games.
The Bucs are so desperate for a pass rush it is not funny. And with the news Tuesday that Ziggy Ansah will be franchised by the Lions, the slim pickings for when the free agency dinner bell rings in two weeks is even slimmer.
Does Bucs AC/DC-loving general manager Jason Licht throw caution to the wind, take a deep breath and pony up for this guy, Irving?