Arrested: T.J. Ward Weed Whacked
January 3rd, 2018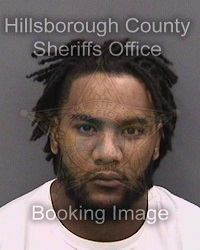 The offseason has kicked off quickly for the Bucs.
And it seems safety T.J. Ward thinks he's back on the roster in Denver, where you don't get arrested for marijuana possession.
However, in Tampa, carrying a bag of pot with paraphernalia is a crime.
Soon-to-be free agent Ward was pinched for felony marijuana possession by Tampa police this morning. He also was charged with misdemeanor possession of drug paraphernalia.
He did not occupy a cell at the Hillsborough County Jail, per jail records, and he posted $2,500 in surety bonds and was released at 11:46 a.m.
Not much of a story here at this point. There was no way the Bucs would bring back Ward after his sorry, whiny season.