Thriving "Empty" Offense
December 12th, 2017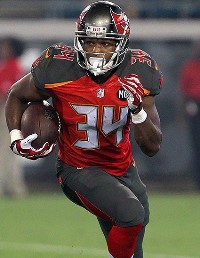 Your fighting Buccaneers like to go 5-wide with Charles Sims clearing the backfield.
And, per the stats gremlins at ESPN NFL Matchup, the Bucs are good at it.
In fact, if you keep track of the reams of data cranked out by that show, the Bucs offense is actually darn good at most aspects of the passing game — except scoring.
See the graphic below: the Bucs are seventh best in the NFL at accumulating yardage in a 5-wide set. Interesting to see that five of the six teams ahead of the Bucs have winning records and are firmly in the playoff hunt.
Yes, the Bucs have the necessary weapons. They just haven't put it all together consistently. It's the story of the season, "consistently inconsistent," as offensive coordinator/receivers coach Todd Monken has called it.