Six Bucs Ruled Out For Sunday
December 1st, 2017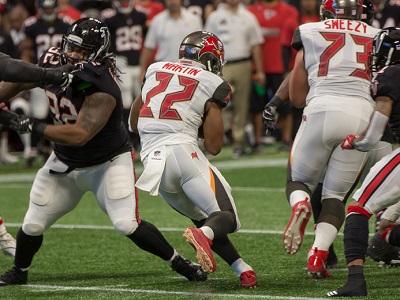 Your beloved Buccaneers will test their bench on Sunday.
Six Bucs have been ruled out of the game in Green Bay.
Doug Martin, Robert Ayers and T.J. Ward have concussion issues. Vernon Hargreaves and Josh Robinson have bad hamstrings, and Clinton McDonald messed up his back.
Ayers, who missed last week's game, likely is the biggest loss. McDonald will be significant, too. At running back and safety, Joe suspects the Bucs will play significantly better at both positions.