Do Right By Lavonte David
December 13th, 2017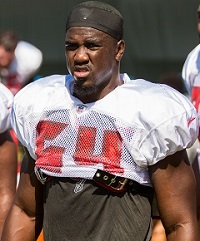 Joe will keep this very simple.
Take off the pewter glasses and the Buccaneers have just one thoroughly deserving Pro Bowl player to represent the NFC in Orlando next month. One.
It's been that kind of season.
His name is Lavonte David.
Sure, you could make weak arguments for Brent Grimes, Gerald McCoy and Patrick Murray, but David is the guy worth fighting for this year.
Pro Bowl voting ends tomorrow. Click right here to cast your Pro Bowl vote at NFL.com. Vote as often as you'd like. Take the minute.