Gameday Tampa Bay!
December 31st, 2017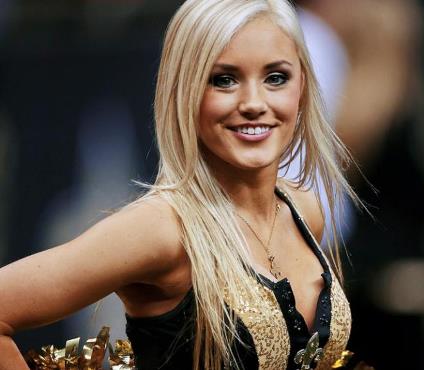 Game 16
Saints (11-4) at Bucs (4-11)
Kickoff: 4:25 p.m.

TV: WTVT-TV Channel 13; DirecTV Ch. 718
Radio: Buccaneers Radio Network (WXTB-FM 97.9 in Tampa-St. Petersburg region); Buccaneers broadcast SiriusXM Channel 83, national broadcast SiriusXM NFL Radio Channel 384.
Weather: Per AccuWeather.com, given how the rest of the country is living in a walk-in freezer, a kickoff of 68 degrees just before dark on Dec. 31 is not bad whatsoever. Be prepared, by the time the game is over, it could drop to 60. That's a big drop in three hours. Look for the skies to be partly cloudy.
Odds: Per FootballLocks.com, Saints -7.
Outlook: Well, we know Dirk Koetter is not coaching his last Bucs game. But defensive coordinator Mike Smith and other defensive assistants? That's another story. Really, there just isn't any interest in this game, short of the Bucs making sure they have a decent draft position to get defensive end Bradley Chubb. Joe hopes this is the last time he sees Swaggy Baker disgrace an NFL uniform. It very likely could be the last home game for running back Doug Martin and cornerback Brent Grimes. Martin is done as an effective running back and Grimes is a free agent. Joe understands it is risky as hell, but this guy deserves another contract, in part because the Bucs are horrid at cornerback. This game has nothing to do with the present, and everything to do with the future. Happy New Year!
Trinkets: Saints can clinch the NFC South crown with a win. … The Saints are No. 2 in total offense averaging 395 yards a game. … New Orleans is second in the NFL in sacks allowed (18). … QB Drew Brees has 70,200 career pass yards and joined Peyton Manning (71,940) and Brett Favre (71,838) as only players in NFL history with 70,000+ pass yards. Brees has 1,911 pass yards (273 per game), 12 touchdowns and three interceptions in past seven NFC South games. … RB Mark Ingram has 310 yards from scrimmage (103.3 per game) and a rushing touchdown in his past three divisional road games. … RB Alvin Kamara has franchise rookie records in scrimmage yards (1,426) and touchdowns (12). Ingram and Kamara are only teammates in NFL history with 1,300-plus scrimmage yards and more than 10 touchdowns in the same season. … WR Michael Thomas ranks fourth in the NFL with 98 catches. He has 46 receptions for 544 yards (90.7 per game) and three touchdowns in his past six road games. He has 190 career receptions and needs just five to surpass Jarvis Landry (194) for most catches in his first two seasons in NFL history. … WR Ted Ginn, Jr. had a 54-yard touchdown catch last week. He has four receiving touchdowns in his past five games against the Bucs. … DE Cameron Jordan is tied for fifth in the NFL with 12 sacks. He had two last week. In his last six games against the Bucs, Jordan has 5.5 sacks and seven tackles for loss. Jordan is the only defensive lineman with more than 10 passes defended (11). CB Marshon Lattimore is tied for fifth place in the NFL and leads rookies with five picks. … S Vonn Bell had a half-sack and a forced fumble in his last game against the Bucs. He leads NFL safeties in sacks (3.5). … DE George Johnson (remember him?) has 2.5 sacks in his first two games with the Saints. … The Bucs are fourth in the NFL in passing (268.1 yards a game), but yeah, let's cut the quarterback. … The Bucs are dead-last in the NFL in pass defense (262.5 yards a game) and sacks (20). … QB Jameis Winston completed 21 of 27 (77.8 pct.) for 367 yards and and a last week. In his last four games, Winston has 1,221 pass yards (305.3 per game), eight touchdowns and two picks. In his last five home games, Winston has thrown for 1,460 pass yards (292 per game) and nine touchdowns while coughing up four picks — but yeah, he stinks and should be cut. … WR Mike Evans has 186 receiving yards (93 per game) and a touchdown in his last two games. Evans needs 54 yards today to join A.J. Green and Randy Moss as the only receivers to have 1,000 receiving yards in their first four seasons in the NFL. … WR Chris Godwin had career-high 98 receiving yards last week. … DT Gerald McCoy had a sack last week at Carolina. He has three sacks in his last four home games.  … LB Lavonte David had seven tackles and a forced fumble in his last game against the Saints. In his last four home games against the Saints, David has 29 tackles (7.3 per game), 1.5 sacks, a forced fumble and four passes defended. … LB Kwon Alexander 33 tackles (Joe cannot confirm if he tackled Swaggy Baker for his 34th tackle) and a pick in his last three games. … LB Kendell Beckwith is fourth in tackles among rookies (70). … CB Brent Grimes has an interception in two of his last three home games.