Unglued Evans, Unglued Jameis, Unglued Bucs
November 5th, 2017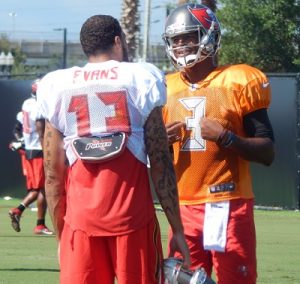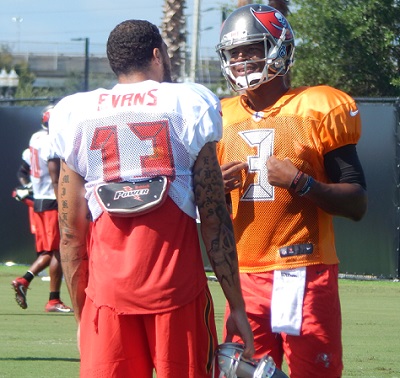 Joe loves the Bucs and is in agony like the rest of the Tampa Bay faithful, but it troubled Joe deeply to see the Bucs' two offensive captains fall apart with the season on the line today.
There was America's Quarterback, Jameis Winston, standing on the sidelines injured in the second quarter, and then coming on the field and poking/pushing Saints defensive back Marshon Lattimore. Of course, the guy responded with a harmless push of Jameis. And then Mike Evans sprinted a long way to drill the guy in the back.
Look for Evans to be suspended by the NFL for one game, Joe believes. But far worse than that was the fact captain Jameis and Evans were leading the way for the unglued Bucs.
If fans and the team can't count on these guys, then who the hell is left?
There are eight games to play and the team is a mess, led by too many in their core leadership. It doesn't get any worse.
This team smells like a team poised for a Raheem Morris 2011 losing streak. which is very sad. And if that happens, there are going to be a load of heads rolling at One Buc.