Not Enough Explosives
November 16th, 2017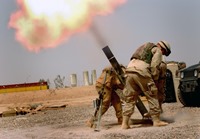 The Bucs need to be more explosive.
That's the word from winning head coach Dirk Koetter. What he means by that is explosive plays. Koetter defines an explosive play as any running play of 12 yards or longer or a pass play of 16 yards or longer. And the Bucs aren't getting enough, Koetter said yesterday.
In the offseason, the Bucs beefed up their offense big time with a goal of getting more explosive. That's why they signed DeSean Jackson. That's why they drafted O.J. Howard and Chris Godwin.
And, per Koetter, those moves haven't resulted in enough explosive plays.
"We are below the number that we need to be at to be a consistent winner," Koetter said. "You've got to get eight explosives in a game. We got six. We had six last week. I think we've only had over eight, by our definition, once or twice this year. We've been close.

"When you have one on a run, it's get called back on a penalty. We can talk about all the factors. [The] bottom line [is] you need to get eight in a game – eight clean ones – and we are not where we need to be. We've had some opportunities, but we haven't gotten it done."
Well, as we are now a week from Thanksgiving — dang, the Bears game seemed like two weeks ago — Joe feels safe typing the following:
1. The Bucs are not going to get an explosive play from the run game. What Charles Sims did last Sunday was the NFL version of witnessing Sasquatch, only without the shaky, out-of-focus camera.
2. Until (if?) America's Quarterback, Pro Bowler Jameis Winston returns, the chances of getting many explosives from Ryan Fitzpatrick are, well, limited.