Happy Thanksgiving!
November 23rd, 2017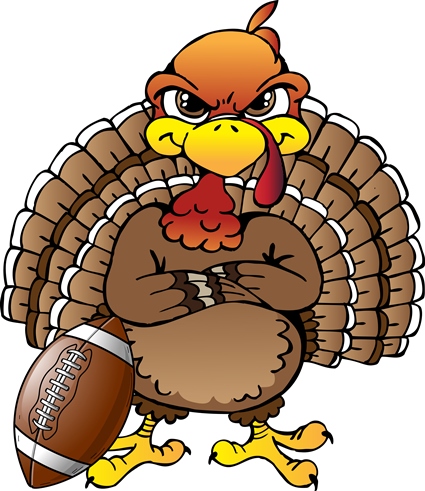 Joe just wants to wish all readers (and the handful of haters who can't give up this site) the best today on one of Joe's favorite holidays.
Think about it? What day can you eat like a hungry dog, often wolfing down unhealthy grub, and drink like a thirsty fish all day and night while enjoying football from noon until late in the evening?
That's Thanksgiving, Joe's kinda day. There's no real reason to ever get off the couch except to shovel more turkey and dressing and pumpkin pie down your gullet and to, well, you know, take care of personal business that comes thereafter.
(If you are a sicko and watch a recording of the Bucs-Vikings game from earlier this season, it will likely aid in your, well, regularity.)
Joe has a lot for which to be thankful, but nothing more important than Joe's readers. If not for readers like you, there's no telling what Joe would be doing, if not doing time. This here corner of the Interwebs certainly wouldn't exist without loyal, faithful readers like you.
Thank you all. Throw away the belt! Hope you enjoy the day.