Gameday Tampa Bay!
November 5th, 2017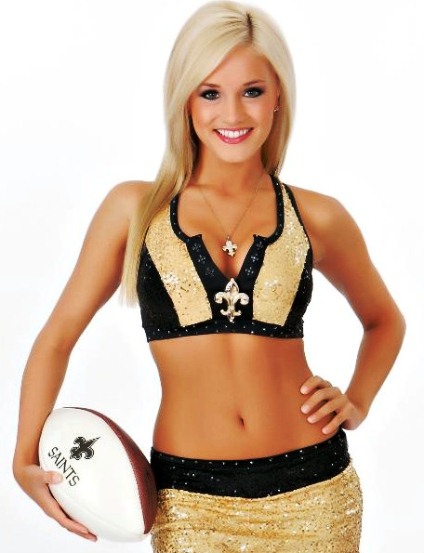 Game 8
Bucs (2-5) at Saints (5-2)
Kickoff: 1 p.m.
TV: WTVT-.TV Channel 13, DirecTV Channel 711
Radio: Buccaneers Radio Network (WXTB-FM 97.9 in Tampa-St. Petersburg region); SiriusXM Channel 93.
Weather: This game will be played in the SuperDome so need to worry about sweating or rain or sleet. However, the greatest city for tailgating is having wonderful weather with highs in the 80s and upper-60s at night. Think about it, Sunday jazz brunch at Brennan's or Cafe Amelie or Court of the Two Sisters. Fill up with some of the best food you can find in the nation, throw down a few Bloody Marys, maybe meander on Bourbon Street for a while with something stronger to nurse and then head to the game. What an awesome experience. Per AccuWeather.com, tailgaters will experience temperatures in the mid-70s. The only thing Joe can find wrong with tailgating in New Orleans is that games are generally noon kickoffs.
Odds: Per FootballLocks.com, Saints -7.
Outlook: The only way Joe can see the Bucs winning is the law of averages. The Saints have won five games in a row. The Bucs have lost five games in a row. Extended winning streaks and losing streaks are not common in the NFL. The fact two teams heading in polar opposite directions are facing one another, division foes no less, suggests maybe an upset is in the air. Or maybe that's just Joe's hotel bathroom after eating so much gumbo Saturday?
Of course, the way the Bucs don't rush the passer is enough to make one sit on the throne all day as if you ate five gallons of New Orleans gumbo the day before, laced with Louisiana hot sauce (which Joe has been told by the locals is a sin to use on gumbo). The prospect of future Hall of Fame quarterback Drew Brees having so much time to throw he can mock Simeon Rice on Twitter is nauseating Joe. Giving this guy time to throw is like throwing gasoline on a fire. Joe just cannot see, logically, the Bucs winning this game, which means it will be time to Chuck for Chubb? Or Blow for Barkeley?
Well, at least there is excellent grub in the Big Easy.
Trinkets: The Bucs are looking for their first quarterback pressure in two weeks. Think about that for a moment. … Despite the awful Shat Show last week at the Den of Depression, the Bucs are still No. 4 in the NFL in total offense (376 yards a game). … America's Quarterback, Pro Bowler Jameis Winston, is seventh in the NFL in passing yards per game average with 264.7. … TE Cam Brate needs two more touchdown catches to tie Gerald Carter and Keyshawn Johnson for 10th most in franchise history at 17. … WR DeSean Jackson is tied for fifth in the NFL with eight catches of 20 or more yards. … In his three career games against the Saints, MLB Kwon Alexander has 25 tackles. …
The Saints have allowed the fewest sacks in the NFL (seven). … New Orleans is No. 2 in total offense averaging 390 yards a game. … After getting gouged for 65 points in its first two games, New Orleans has allowed only an average of 16.5 points in each of its games during the five-game win streak. … Since joining the Saints in 2006, QB Drew Brees leads the NFL in passing yards (55,714), touchdowns (395), completions (4,886) and completion percentage (67.9).