Blackjack For Reeling Doug Martin
November 19th, 2017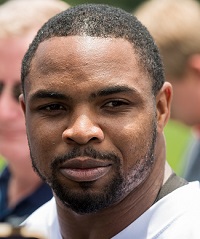 Blackjack!
It's now 21 consecutive games for Doug Martin without a 100-yard game.
And Martin continued his two-year swoon today with a brutal afternoon against the Dolphins. 
Joe is totally pumped by the Buccaneers victory, but the absence of a running game was terribly glaring today. The Bucs couldn't do a darn thing, despite playing with a big lead.
Martin had 19 carries for 38 yards. His yards per carry on this season is barely over three yards per attempt — after a league-worst 2.9 yards per carry last season.
Yeah, yeah, yeah, it's the Bucs offensive line, the Martin backers say. It's not Martin, they scream all over town.
Joe calls BS, as Joe has repeated for well over a year now.
Forget about Martin, when will Dirk Koetter give his other running backs a shot to duplicate Martin's horror show? That's really what Joe wants to know.