Gameday Tampa Bay!
October 22nd, 2017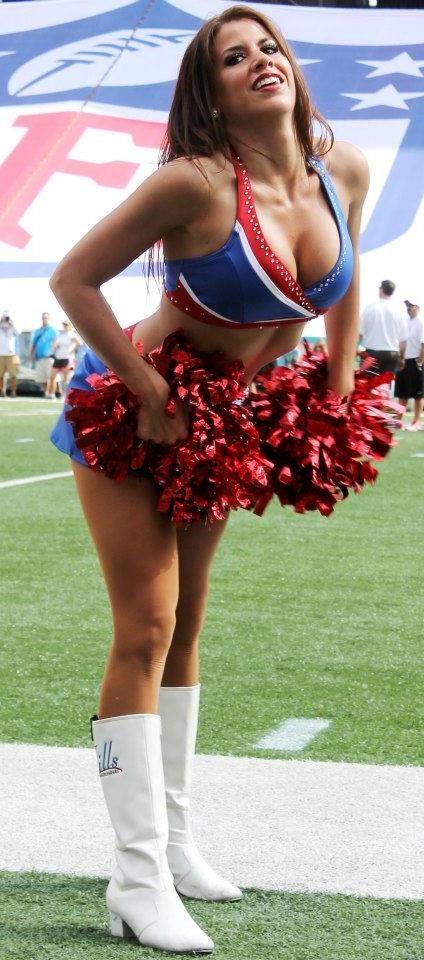 Game 6
Bucs (2-3) at Bills (3-2)
Kickoff: 1 p.m.
TV: Locally, WTVT-TV Channel 13; DirecTV Channel 712.
Radio: Buccaneers Radio Network (WXTB-FM 97.9 in Tampa-St. Petersburg region); SiriusXM Channel 134.
Weather: Nice day today expected in beautiful Orchard Park, N.Y., per AccuWeather.com. Tailgaters will have comfortable if not a bit chilly weather with the temperatures in the mid-60s. But by kickoff, expect 73 degrees, which should push to 76 by game's end, all under sunny skies.
Odds: Per FootballLocks.com, Bills -3.
Outlook: Joe hates to use the word "must" when referring to a game that is not scheduled in December. But let's just say if the Bucs don't win today, their playoff hopes are grim. If the Bucs lose today, they will be 2-4, which means the Bucs would likely have to finish the season 7-3 to have any prayer of a wild card. Does this look like a team that can finish the season winning 7 of 10 games? Mind you within those 10 games are six division games. Currently, the Bucs are 1 1/2 games behind NFC South leading-Carolina. The Bucs clearly have a lot to work on. How about the friggin' defense get a couple of three-and-outs in the first half? How about not letting a quarterback play catch with his receivers, allowing the first 13 attempts to be completed? How about if you want your offense to have a fast start, use a hurry-up offense once in a while in the first half? How about not forcing bombs all game long come hell or high water? What's wrong with throwing a few short passes to DeSean Jackson in space and letting his wheels take over? The way the Bucs have played the last three weeks, there is a whole lot that has to improve on both sides of the ball, including coaching on both sides of the ball for this team to look like a wild card team. Outside of the first quarter when the Bears played Santa Claus, and in the first quarter against an inept Giants defense, and a strong fourth quarter against the Belicheats, the Bucs have largely looked like a 6-10 team. Maybe. Good news is winning Bucs coach Dirk Koetter told Alex Marvez and Gil Brandt of SiriusXM NFL Radio Friday night that MLB Kwon Alexander is good to go today.
Trinkets: Buffalo is a schizophrenic team. They lead the NFL in fewest points allowed per game (14.8) yet they are 31st in the NFL in offensive yards per game (271.6). … The Bucs are fourth in the NFL in offensive yards per game (382). … Speaking of schizophrenia, the Bucs are fourth in the NFL in sacks allowed (just eight through five games) but as we all know are dead-last in the NFL in sacks, averaging one a game. … Bills S Micah Hyde leads in the NFL in picks (four). … crying CB Tre'Davious White is tied for the league lead in passes defended (11). … Since entering the NFL in 2009, no one has rushed for more yards than RB LeSean McCoy with 9,233 yards. … Despite being mobile, QB Tyrod Taylor has been sacked 18 times. Buffalo is tied with Cleveland and San Francisco for giving up the fourth-most sacks. … CB Brent Grimes is tied with Richard Sherman for the most picks by a cornerback since 2013 (18). … Since the start of the 2016 season, no tight end has caught more touchdowns than TE Cam Brate (11). He has caught touchdowns in four straight games, a team record for tight ends. … WR Mike Evans needs 52 yards receiving to move past TE Jimmie Giles into fourth place for most receiving yards in Bucs history. Evans currently has 3,949 yards receiving. … WR DeSean Jackson has four receiving touchdowns of 80 or more yards. He needs one more to an NFL record held by Derrick Alexander, Lance Alworth, Bob Hayes and Jerry Rice. The latter three are in the Pro Football Hall of Fame.