Gameday Tampa Bay
October 15th, 2017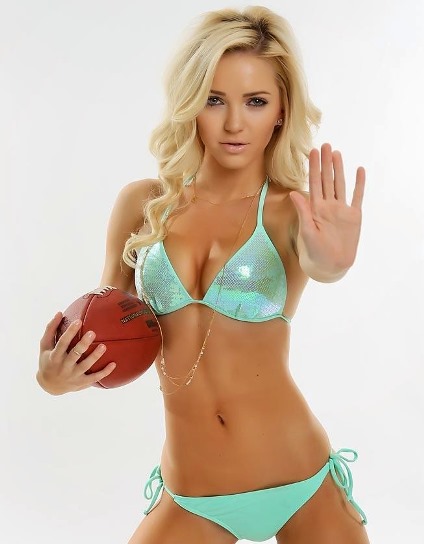 Game 5
Bucs (2-2) at Cardinals (2-3)
Kickoff: 4:05 p.m.
TV: Locally, WTVT-TV Channel 13; DirecTV Channel 712.
Radio: Buccaneers Radio Network (WXTB-FM 97.9 in Tampa-St. Petersburg region); SiriusXM Channel 134.
Weather: Today's game will be played in a dome. Fans wanting to tailgate will do so under a warm Arizona sun. Per Accuweather.com, by 10 a.m. Phoenix time, temperatures will be in the low 80s. By the time the game is over, temperatures will have climbed to 95. Not a cloud in the sky expected.
Odds: Per FootballLocks.com, Bucs -1.5.
Outlook: This game should give Bucs fans an idea of where this team stands in the NFL. A win, and the Bucs are a decent if not a good team that could be better, depending on the score. A loss, and this team has serious work to do in order to make a playoff run. Simply put, the Cardinals are not in a good way and the team is in full-blown panic mode having to trade for Adrian Peterson. Folks, this is not the 2007 version of Adrian Peterson. This guy is done. If he had anything left in the tank, no way an offensive-minded coach like Sean Payton would ever let the guy go for a throwaway sixth-round pick. The Cardinals defense is struggling and their offensive line stinks. If the Bucs can harass Tom Brady, they should be able to do the same for Carson Palmer. The Cardinals are a team with the arrow pointing down. Are they dangerous? Sure. But they are not a good team. Squads that consider themselves a legit player in a playoff hunt like the Bucs do win these games. If the Bucs lose this game, winning Bucs coach Dirk Koetter and his staff need to do major assessment on how they are going about things.
Trinkets: Only three times in the past 37 games have the Cardinals allowed a running back to gain 100 yards; none in the past 18 games. … Arizona has had 11 players miss a combined 34 games this season, including seven offensive players missing a total of 22 games. … The Cardinals have allowed 19 sacks. … The Bucs are No. 3 overall in passing yards at 288 yards per game. …Tampa Bay is dead-last in sacks (four). … The Bucs have not had a turnover in its past two games. If the Bucs do not commit a turnover today, it will set a franchise record for consecutive games without a turnover. … Cardinals QB Carson Palmer has 1,573 yards passing through five games, an Arizona franchise record. … WR Larry Fitzgerald has at least one touchdown in each of his last three games against the Bucs. … Cardinals CB Patrick Peterson has three picks in two games against the Bucs. … LB Chandler Jones has five sacks this season, second only to Kansas City's Justin Houston (5.5) among NFL linebackers. … TE Cam Brate has 11 touchdowns since the start of the 2016 season. Not only is that the most for all active tight ends, but it's the seventh-most touchdowns for any NFL receiver. … Only Green Bay's Jordy Nelson (20) has more touchdowns since the start of the 2016 season than WR Mike Evans (14) who is tied with Green Bay's Davante Adams. … With one touchdown today, RB Doug Martin will move into third place in Bucs history in rushing touchdowns. He currently has 24. … LB Lavonte David has 10 interceptions. His next will vault him into No. 2 in franchise history for interceptions by a linebacker. … If S Justin Evans has a pick today, he will be the first Bucs rookie with consecutive games with an interception since Leonard Johnson in 2012.