Embarrassing
October 16th, 2017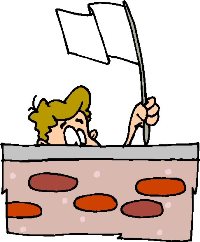 There is no more damning word to use in the NFL than to drop the word "quit" on a defense.
Since Chucky was jettisoned on that dark January Friday in 2009, that word has been dropped on the Bucs defense more than a couple of times. Once, famously, Deion Sanders, working for NFL Network live from the Den of Depression, dropped that accusation after the Cowboys raked the Bucs over the coals.
Yesterday, winning Bucs coach Dirk Koetter called the disgraceful performance by the Bucs defense, where they spotted the Cardinals 31 points, part of the worst first half of football he has ever seen in his football coaching career. That's saying a lot.
And while Koetter didn't use the word "quit," neither did Brian Baldinger of NFL Network. But Baldinger came damned close.
Baldinger, a former NFL offensive lineman, does a cool thing breaking down film and posting it on Twitter. Today, Baldinger highlighted an eight-yard run by Adrian Peterson against the Bucs. Baldinger said it was a nice run but what got under his skin was at the end of the play, both Bucs defensive ends Will Gholston and Robert Ayers, tapped out.
Baldinger scolded the two for waving the white flag. In the first quarter!
Baldinger didn't use the word "quit." He didn't need to. No wonder Koetter was so appalled.
.@AZCardinals @AdrianPeterson shows you what happens to the defense when you "pound the rock" time to tap out ! #BaldyBreakdowns pic.twitter.com/fMeQKF6J7u

— Brian Baldinger (@BaldyNFL) October 16, 2017