"You Could Definitely See That Depth Of The Pocket"
September 24th, 2017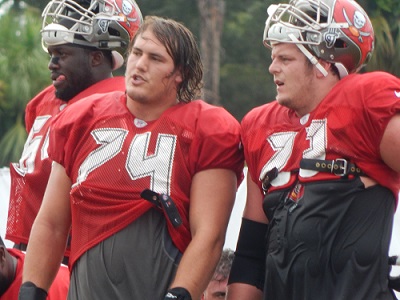 Winning head coach Dirk Koetter reminded Joe of Saints offensive guru Sean Payton on Friday night.
Koetter was talking about his offensive line and remarking that their pass blocking was excellent and the highlight of the offense last Sunday.
The head coach said outside of "a couple of minor foul-ups" all was awesome.
But Koetter started chatting about depth of the pocket, aka the work of the center and guards. That's Payton's big focus. He's among the few guys in the NFL who says interior linemen are more important than a left tackle. That's one reason the Saints traded Jimmy Graham for a center a few years ago.
Koetter's focus and praise was the visible change with Ali Marpet playing his first game at center.
"I think having Ali [Marpet] in the center of that line, you could definitely see, you know, the depth of the pocket. He helped create that depth of the pocket," Koetter said on the Buccaneers Radio Network.
It's just one game, but so far, the Marpet-Sweezy shuffle looks great. If that goes well through the entire season, then Jason Licht will deserve a parade down Himes Avenue.