Changed Position Rankings, Pack-Bears Thoughts, Weekend Breakdown & More
September 29th, 2017
Podcast (todd-wright-fantasy-football-podcast): Play in new window | Download | Embed
Subscribe: RSS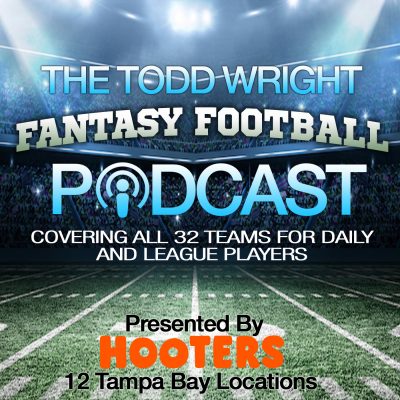 Todd looks back at the Thursday game, gives thoughts on Packers and Bears and then takes a long look ahead to the weekend. Some big names have moved back up the positional rankings to where you drafted them a month ago. Some of that is because they showed up last week and some of it is because of this week's matchup.
.
Email any unique questions about your lineup options, trade offers or waiver claims/roster drops to 
toddwrightfantasyfootball@gmail.com
. Again, Todd has responded to every single email sent this season.
The Todd Wright Fantasy Football Podcast has expanded to twice weekly, Mondays and Fridays! …Enjoy it right here and at iTunes and Google Play.
Click above to listen or to download.