Bucs May Have Found A Closer
September 21st, 2017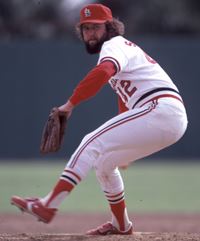 In baseball, a closer is the pitcher managers bring in late in the game to slam the door on the opponent. Close the game out.
It seems, from the words of Bucs offensive coordinator Todd Monken, the Bucs could have their closer already on the roster.
In fact, if Sunday's game plays out the way Monken would like, he's like to see Peyton Barber pound the Vikings defense to move the chains and make the Vikings tap out.
"Peyton is a good guy in the second half," Monken said. "He is much more of a load. I think as we got going a little bit and body blows at the end of the [Chicago] game, I think both teams were getting tired but who was going to finish? [Barber] is always a good guy to have in short yardage and when you want to finish a game."
In other words, close the game out.
So can Bucs fans expect to see Barber be anointed as the new closer?