About The President's Comments
September 24th, 2017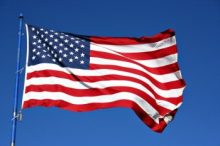 Yes, the President has taken on the NFL and anthem-kneeling in his own unique way.
Wild times these are.
Joe has always followed one rule for Bucs-related content here since JoeBucsFan.com was launched in 2008: Joe writes about what Joe finds interesting as it relates to the Bucs. (Not counting the short one-liners in the former Morning Cup of Joe feature).
Does Joe write about every bottom-of-the-roster transaction made by the team. Nope. Why? Because if Joe isn't really interested Joe won't type it up.
So Joe isn't yet writing about all this NFL chatter and Tweeting by the President because Joe really doesn't find it interesting. Joe really doesn't care at this point.
Now if the Bucs start reacting with real actions, then Joe surely will take notice and write about the intriguing ones.
For those thinking Joe is chickening out here — and there are many of you — nothing is further from the truth. Remember, it was Joe who first reported (in print and in detail) that Mike Evans sat for the national anthem last year.