"You're Going To Be Playing; You're Going To Be Playing A Lot."
August 29th, 2017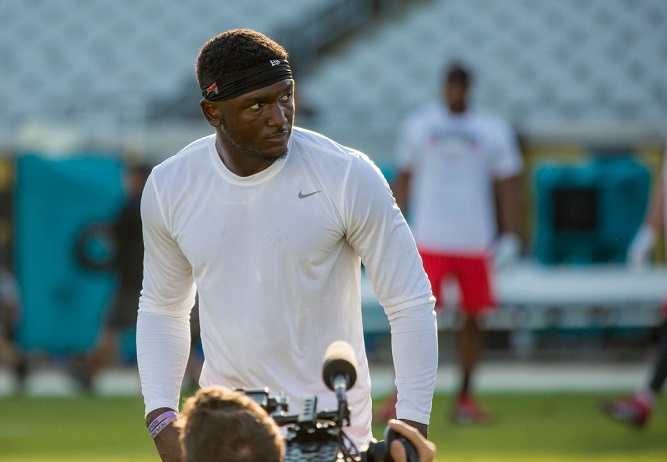 Hard Knocks sure was a treasure of inside information on rookie third-round pick Chris Godwin.
There was plenty, but the most powerful stuff tonight came from winning head coach Dirk Koetter. He was shown talking to Godwin about maintaining his performance in extreme heat.
"You're going to be playing. You're going to be playing a lot, special teams and offense," Koetter said to Godwin during a practice.
Koetter went on to tell Godwin that he had to be the same player in the fourth quarter as he'll be in the first. The goal, Joe believes, was to let Godwin know his endurance was being scrutinized.
So does Koetter like Godwin over Adam (Rudy!) Humphries? Will the Bucs run more three- and four-wide-receiver sets?
Also, 21-year-old Godwin was given love by general manager Jason Licht, who was shown talking to NFL Network analyst and former NFL offensive lineman Brian Baldinger at One Buc Palace.
Licht was very impressed that Godwin, before signing a contract, already had his own apartment in Tampa and was settled in, despite the option of living free at the Bucs' team hotel.
Licht remarked that Godwin was a like a 30-year-old.
What a steal Godwin appears to be. Godwin's fitness-freak girlfriend also got a lot of screen time, as well. Joe sure hopes she finds a way on to next week's finale.