Koetter: O. J. Howard Gets A "B-Range" Grade
August 12th, 2017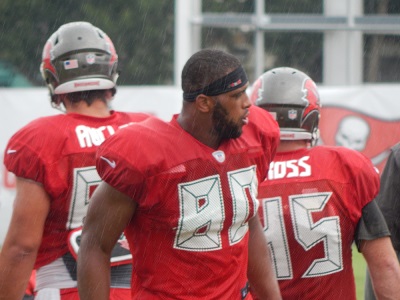 O.J. Howard was a Grade A draft prospect this year, a Top-10 talent who tumbled to the wide-eyed Bucs at No. 19 overall.
Last night in his preseason debut against the Bengals, Howard's performance earned him a solid grade after the scrutiny of the coaches studying film, Koetter said this afternoon at One Buc Palace.
"I think his grade was in the B-range," Koetter said. "And he really did a nice job in the running game. His physical play showed up. He held the point of attack, opened some holes for us."
Koetter added that some bad luck from Bucs quarterbacks under pressure led to Howard having zero coaches. But he was open multiple times, Koetter said.
Great report there on Howard — a Day 1 success.