Koetter: Aguayo Was "Haunted"
August 12th, 2017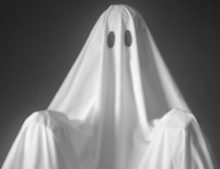 Perhaps it was the ghost of Bucs second-round picks that doomed Roberto Aguayo, the same evil spirit that stole the football life from Sabby The Goat Piscitelli, the bad Dexter Jackson, Arron Sears, Da'Quan Bowers, Brian Price and Austin Seferian-Jackwagon.
Or maybe it was just Aguayo having to perform last night in Cincinnati, where Michael "Ghost" Johnson, who fleeced Team Glazer for eight figures, still prowls the Bengals turf and adds to his bank account.
Today, Dirk Koetter said Aguayo was indeed "haunted" as a Buccaneer — haunted by "inconsistency" that led to him getting waived this morning. Joe was pleased Koetter didn't point to any personal issues that might have been brewing with Aguayo.
For the rest of the NFL, the question is whether Aguayo's inconsistency was because of mechanics of nerves.
The Bucs always said everything was in Aguayo's head, but that attitude might not be shared leaguewide.
Joe would bet a few bucks that the Jets put in a waiver claim for Aguayo.
The Jets can't lose. They're trying to tank the season, so Aguayo would be a natural. And if he successfully turns around his game, then they can always work around his success and still retain a young, inexpensive kicker on the rise.