"Explosive"
August 1st, 2017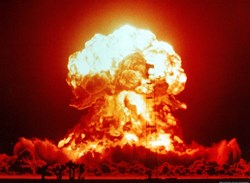 The culprit for the lack of offense, winning Bucs coach Dirk Koetter has said for about 10 months, was a lack of explosive plays.
Koetter is a big believer in explosive plays and says other than turnovers no other stat is more telling. And with the addition of speedy DeSean Jackson, it seems the lack of explosive plays will be a thing of the past, per Jackson's own description.
"Explosive, man," Jackson said. "We've been making a lot of plays. It's definitely a dynamic duo of an offense here. We've got a lot of weapons. I'm just excited to be here and be an addition to this offense. We are putting in a lot of work in day-in and day-out – full days – so this is a part of where we want to go and what we want to do as a team."
Is Jackson making big time plays in practice? He sure is. You know who else is flashing big time? That would be O.J. Howard.
Just in terms of pass plays, only Jackson has made more eye-popping plays than Howard, but not by much. And to think of it, Howard is a rookie. He's yet to snap on a chin strap in an NFL game.
This guy, at least early on, sure appears to be special.