A Buccaneers Starter Joins The Stick Carriers
July 16th, 2017
Podcast: Play in new window | Download | Embed
Subscribe: RSS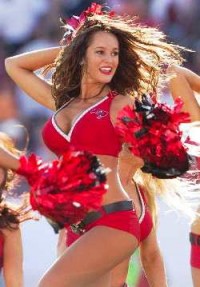 CORRECTED 10:20 p.m. from previous incorrect download info. 
Yes, there is fresh news on the Stick Carriers.
Tomorrow morning, a Buccaneers starter will address the exploding fan movement that has already been endorsed formally by winning head coach Dirk Koetter. And general manager Jason Licht also gave a giant Twitter nod to the Stick Carriers this month.
First, DEFINITELY listen to the 3-minute audio above. It's very meaningful stuff from Coach Koetter.
Koetter's Stick Carrier commentary will be old news to devotees of the Ira Kaufman Podcast, but until today, Joe has yet to weigh in with a more formal presentation of this excitement to readers. With a Bucs starter stepping forward as a Stick Carrier tomorrow on the Bucs Uncensored podcast hosted by The Commish, Justin Pawlowski, it's a great time for Joe to chime in.
"Stick Carriers" is the rabid new fan movement fueled by Joe and supremely captained by Pawlowski, the former local sports radio voice, an ex-college football player who once was a host on the Buccaneers Radio Network. Pawlowski. Back when Koetter was caught in December ordering his team to "Speak softly and carry a big motherfu**'n stick," instantly the movement was born.
Pawlowski explained to his audience, which averages about 30,000 downloads per week, that rabid Bucs fans are now Stick Carriers.
It stuck.
And Joe loves it from the bottom of Joe's beer-soaked heart.
For years, fans and business people have asked Joe about starting a Bucs fan club or movement. Joe always thought it was a great idea but Joe didn't think the time was ever right — to do it right. Frankly, the team wasn't good enough to launch something with the impact Joe felt would be worthwhile. It just would have felt forced.
But last August, Joe encouraged Pawlowski to go uncensored and totally unleashed with his passionate new podcast, (which is not for small children). Pawlowski practically grew up at Tampa Stadium and has only missed a handful of games there in his 35 years. There is no bigger Bucs fan. The connection he crafted with fans was brilliant, and the organic creation of the Stick Carriers was perfect — unforced and real by him.
The first Stick Carrier event in April drew 300+ people (video here). That may not seem like a lot, but big sports radio promotions in Tampa rarely pull 10 percent of that total.
So what does this all mean?
Joe sees the rise of the Stick Carrier movement as fans sick and tired of three things:
Losing
Being widely considered one of the garbage fan bases in the NFL
Crap stories written by local media
Being a Stick Carrier means you're just not going to take it anymore and you demand to be heard, and you desperately want to be that 12th man on the field for the Buccaneers.
Again, listen to the audio above. Come back tomorrow to be addressed by a Buccaneer. And definitely let loose on August 5 at the Training Camp Takeover. (You can even get there by luxury bus, via TrainingCampExpress.com.) It will be a franchise-changing day.