Welcome Rock Riley To JoeBucsFan.com!
April 19th, 2017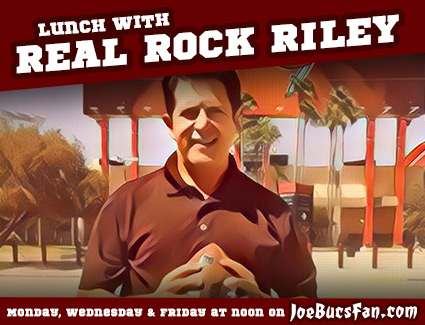 How bout fun, quality video added to your JoeBucsFan diet three times a week!
That's what's coming from Rock Riley.
Lunch With Real Rock Riley kicks off here Monday, April 24.
Rock is a Tampa Bay sports television icon. His old nightly show on BayNews 9 was great fun back in the day when Rock took live phone calls. And Rock was a fixture on weekend sports radio for so many years, in addition to his TV duties that ended late last year.
Rock has just four orders from Joe: Keep it fun. Keep it real. Do just about whatever you want. And remember you're no longer shackled by the corporate world that insists people like boring. (Follow Rock @RealRockRiley)
Rock Promo 1 from Rock Riley on Vimeo.