Saints Bag Ted Ginn For Peanuts
March 12th, 2017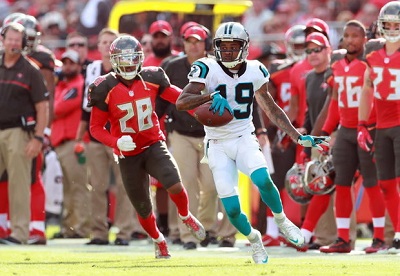 Joe lost more hair last night.
There was the scroll across NFL Network, the Saints signed solid returner/legitimate depth receiver Ted Genn, Jr., for just $3 million guaranteed, a three-year contract for $11 million.
Why? Why? Why was Ginn not a fit with the Bucs? Joe asked, tossing and turning all night long.
What does offensive guru Sean Payton know that Joe doesn't? Hell, the Saints were the No. 1-ranked offense in the NFL last year!
Especially after losing Russell Shepard to the Panthers, Ginn seemed like a great fit in Tampa. He is a true backup outside receiver, something Shepard couldn't be, and Ginn contributes on special teams. He also fit in the box of "explosive" talent that Dirk Koetter covets.
There's still time in free agency for the Bucs to get quality depth at receiver so they don't have to pin themselves in a corner the draft.
Joe is not bitter, but Ginn on the Saints has a horrible smell to it.