$20 Million Guaranteed For DeSean Jackson
March 9th, 2017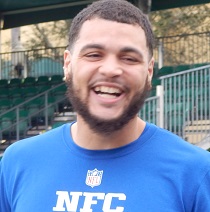 Team Glazer coughed up $10 million for washed up Vincent Jackson last season, so the new deal for DeSean Jackson must have them throwing back fine scotch in celebration.
Per Adam Schefter of ESPN, the DeSean Jackson's new deal is for three years at $35 million with $20 million guaranteed.
That's a good deal on paper, for sure. The key is Mike Evans doesn't have to be paid gargantuan Bucs until 2019, the third — and optional — year on DeSean Jackson's deal.
Don't bitch, folks. Michael Clayton got $10 million guaranteed in 2009 and he couldn't catch!
The Bucs have flexibility and that's exactly what you want.
Well done, Jason Licht.