PODCAST: Will Gholston Be Back?
February 13th, 2017
Podcast: Play in new window | Download | Embed
Subscribe: RSS
*Experience the most popular Buccaneers podcast ever! Thousands enjoy episodes of Bucs Uncensored every Monday, Wednesday & Saturday with "The Commish," Justin Pawlowski (@CommishOnline). He used to anchor the Buccaneers Radio Network, but now, Justin shares his passionate brand of Bucs analysis only here at JoeBucsFan.com. Bucs Uncensored includes your fan takes. (Email 60- to 90-second audio blasts to BucsUncensored@gmail.com). Listen above or subscribe to Bucs Uncensored on iTunes right here, or at Podbean.com. *Caution: podcast includes some naughty words. Justin's takes are his own and are not influenced, bought or sold by JoeBucsFan.com.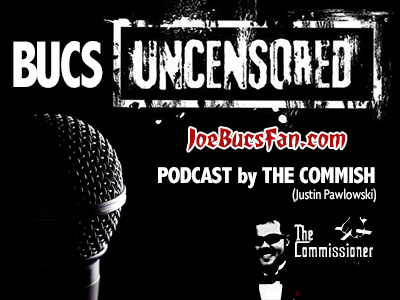 PRESENTED BY