Bucs Tickets Get More Expensive
February 19th, 2017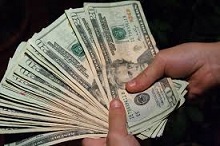 The Bucs life just got more expensive for most of the average Joes heading to the Stadium on Dale Mabry Highway in 2017.
Per the Tampa Bay Times, Team Glazer has approved a modest ticket-price jump in many sections.
Here's how the Times broke down cost increases for the working class. No, as a collective body, Joe doesn't consider club-seat holders and suite owners in that group.
UPPER LEVEL: More than half the sections have price increases of $50, a hike of as much as 12 percent. Prices in 12 sections have stayed the same.

LOWER LEVEL: All prices have increased, with most season passes going up $50. Of 48 sections, 36 have price increases of $50 (a hike as low as 7 percent), 12 of $100 and two of $200, which is an increase of more than 20 percent.
Translation: most fans experiencing an increase will pay an additional $5.00 per game.
This is what happens when your team goes 9-7 with a franchise quarterback and has a 2017 home schedule loaded with big-name, big-market teams, including the Patriots, Giants and Jets.
Bucs tickets remain one of the least expensive in the NFL. The cheapest season ticket is $450 (8 regular season, two preseason) and the Bucs offer an interest-free monthly payment option.