Listen To Joe
January 9th, 2017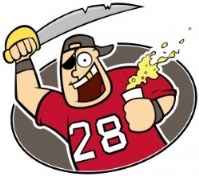 Last week, Joe did a hit on 97.9 ESPN Tallahassee to do a season wrap-up of the Bucs.
Naturally, Joe landed on the airwaves of "The Jeff Cameron Show," the best damn sports radio show in the Florida Panhandle.
Joe and Cameron discussed a wide range of Bucs topics. Feel free to listen below. Audio courtesy of ESPN Tallahassee.