Antonio Brown, Dirk Koetter & Fake News
January 18th, 2017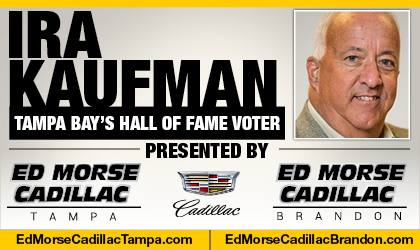 BY IRA KAUFMAN
A little perspective, people.
I'm not defending Antonio Brown's dumb decision to film the proceedings in the Steelers' locker room for the world to see after Sunday night's emotional playoff win at Kansas City.
The NFL's premier wide receiver simply dropped the ball, undermining head coach Mike Tomlin and the sanctity of what goes on behind closed doors.
But any suggestion that Tomlin's salty comments are going to fire up the Patriots for Sunday's matchup is ludicrous.
This topic is made for sports-talk radio. Barking dogs like Skip Bayless and Stephen A. Smith have had a ball parsing Tomlin's words while gauging their potential impact.
It gives them something to rail against, as if Tomlin's post-game speech is going to have a galvanizing effect on the league's gold standard franchise.
Are you kidding me?
This is the conference title game, with the winner going to Houston to represent the AFC in the Super Bowl. If that's not enough motivation, you don't deserve to play for Bill Belichick.
This bulletin-board stuff is vastly overhyped.
Whether it's a playoff game against Pittsburgh or an October matchup in Jacksonville, Tom Brady takes the same approach. Even if Belichick and Brady believe Tomlin comes off as a whiner, that will have no bearing on the game.
Zero. Nada. Niente.
Conjuring Koetter's Stick
Tomlin was merely trying to stir up an us-against-the-world mentality for an underdog.
He saw the weather reports of an impending ice storm at Arrowhead. He doesn't truly believe the league deliberately screwed the Steelers by moving back the Chiefs game from an early-afternoon start to an evening matchup.
Tomlin saw an opportunity to rile up his guys and he took the bait.
It's called using everything at your disposal — and don't think for a moment that Dirk Koetter hasn't employed the same tactic. Coaches look for every edge they can get in setting a tone, manufactured or not.
The difference is that no Buccaneer had the audacity of taping a Koetter speech this season and posting it to the web.
Shame on the NFL for breaking down that locker room barrier, piece by piece. It's now common for the league to show postgame speeches as game balls are handed out.
And while it makes for good theater, coaches should have the right to speak freely to their team without seeing the video posted on YouTube within minutes.
Remember when Koetter urged the Bucs to "speak softly and carry a big Mother-F$%&*@g stick" after the win in San Diego? You think that was the first time Koetter tried to rally his guys with an emotional talk?
What happens in the locker room should stay in the locker room.
Irrelevant
Now back to Brady, Belichick and Tomlin for a moment.
This is the football equivalent of fake news. Brady doesn't need extra motivation to cut your heart out. He's ruthless in the best sense — like Michael Jordan, Larry Bird or Serena Williams.
This a non-story, just like the September speculation that Brady's four-game suspension would provide him with more incentive when he returned.
Nonsense.
Like Jordan, Brady hates to lose … period. It doesn't matter if it's table tennis, chess or charades, losing is not an option.
Nothing Tomlin said in that video is going to matter once the ball is kicked off at Gillette Stadium. It's not going to help Rob Ninkovich bring down Le'Veon Bell and it's not going to help Nate Solder block James Harrison.
Forget all this chatter about the bulletin board. Keep your focus where it belongs.
Scoreboard.