Saints At Bucs, Open Thread
December 11th, 2016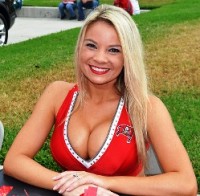 The Bucs are the real deal through 12 games, perched in a tie for first place and owning a stranglehold on the final Wild Card spot in the NFC.
Now what?
The train has to keep rolling right over Drew Brees and the Saints today. Beat New Orleans and Tampa Bay has its first five-game winning streak since the Super Bowl season of 2002.
React with fans all game long in the comments section right here!!
And come back for Joe's savage postgame coverage live from the locker room.