Playoff Picture Clearer, Yet Still Murky
December 2nd, 2016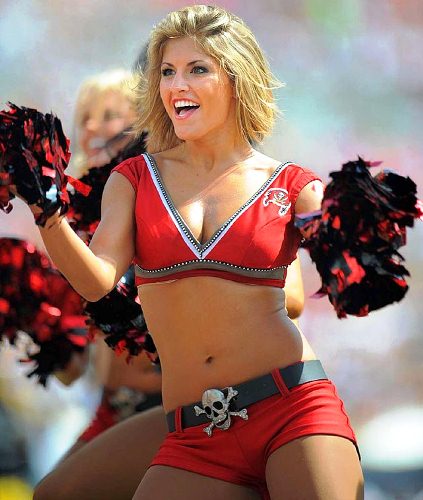 Bucs players won't talk about it. Coaches won't talk about it.
But when a Bucs team with a dismal past decade enters the final month of a calendar year with a winning record, playoffs are on the mind of every fan (along with a select cheerleader or two).
Last night a team that was tied with the Bucs in the standings, the Vikings, were dropped by the Cowboys 17-15.
The Bucs (6-5) now have a half-game lead on the Vikings (6-6) and a full-game lead on Green Bay (5-6), New Orleans and Philadelphia. Tampa Bay leads the pack of teams with their noses pressed against the outside of the Wild Card window looking in.
Per a graphic from the website "Blogging the Boys," the Bucs have either the sixth-easiest or sixth-hardest remaining schedule of the 11 teams vying for an NFC playoff berth.
Simply put, the Bucs must keep winning, and if they receive help from other teams, good. If the Bucs lose Sunday in San Diego, their playoff hopes take a major hit.