Damage Control?
December 25th, 2016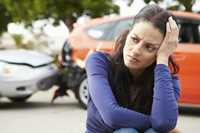 Joe has just re-watched video of Bucs coach Dirk Koetter in his postgame presser last night after the playoff-choking loss to the Saints.
In explaining his call to deactivate Pro Bowl running back Doug Martin, Koetter offered, "It was a coach's decision."
Now Joe wasn't born yesterday. The fact is every Bucs employee Joe spoke to in New Orleans, from a suit on down to the players, parroted the phrase "coach's decision," including Martin. Clearly, this was coached up to everyone in the organization, which means the Bucs knew about this long before the team departed for New Orleans on Friday.
In public relations circles, this is known as damage control.
But why the need to react as if the Bucs released Walter Payton? Sure, folks will question why Martin was deactivated. Can't someone just be honest and upfront and say it was (lack of) performance? Is Martin really that thin-skinned that the Bucs think he is going to run into a corner of the locker room, fall into a fetal position and suck his thumb?
Even Martin himself was coached up to say "coach's decision."
Martin is having the worst year of his career. Anyone with two reasonable working eyes and a clear, unbiased mind can see this live and on film. Why freak out as if the Russians hacked into Team Glazer's Yahoo! e-mail account?
This just seems like over-the-top, overkill to Joe. It is so widespread in the organization, it almost makes Joe wonder if something happened behind the scenes not related to (lack of) performance?
You know, like a decoy to lure the hounds off the scent.