Your NFC Special Teams Player Of The Week
November 23rd, 2016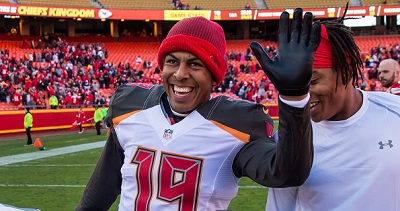 Pop the champagne!
What else can Joe say about this accomplishment that seemed unthinkable just weeks ago.
Robert Aguayo is now your NFL Special Teams Player Of The Week. Those 46-degree temperatures at Arrowhead Stadium (39 degree wind chill), and the raucous crowd, were no match for the leg of El Asesino.
Joe isn't a champagne guy. But Joe will throw a few of these back Friday in celebration.