Leading By Example
November 4th, 2016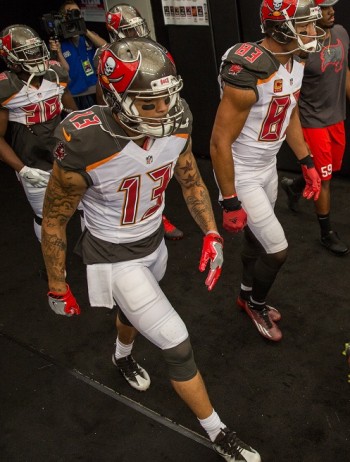 One Buccaneer came to play at a different level than his peers last night.
And Joe believes that same Buccaneer also has approached the entire 2016 campaign on a plane not shared by any of his teammates.
That guy, of course, is Mike Evans.
Joe's declared winner of training camp is halfway through his third season and is on track to break Bucs single-season franchise records for receptions, yards and touchdowns. Right now, the numbers read 55 catches for 745 yards and eight touchdowns. Double that through the next eight games and you have all those team marks locked up.
Evans also blocks and has taken massive shots the past two games. Last night's fourth-quarter blow left him in the NFL concussion protocol.
Evans is a menace to defenses — at 23 years old.
Keep in mind Evans has no other receiver drawing attention away from him. Even when Vincent Jackson was healthy this season, he was invisible.
Dirk Koetter should force the defense to watch every snap of Evans this morning. Maybe something will rub off.