Buccaneers-Bears Open Thread
November 13th, 2016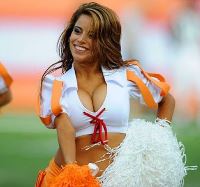 Time to win at home! Losing 17 of their last 20 in Tampa is humiliating for Bucs fans. Joe can't take it any longer.
Beating the bumbling Bears today at the Den of Depression is mandatory for the sake of decency. You can't lose all three games of a three-game homestand no matter who the opponents are.
Bang it here with comments all game long. And prepare yourself for postgame coverage.
Play nice. Personal fouls are not tolerated.