Playoff Percentage
October 17th, 2016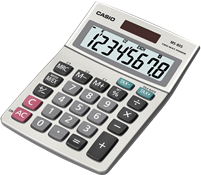 No, the Bucs offense didn't look anything close to that of a playoff team in last week's ugly win over the Stinking Panthers.
But hey, the Steelers looked gruesome against the lowly Dolphins yesterday and no one believes the Steelers are a walking bag of garbage all of a sudden.
Yes, the Bucs are 2-3. Yes, the Bucs are in contention (still) for a wild card run, or better. The Bucs are but two games behind the Dixie Chicks with 11 games to play and already have a win over Atlanta.
BSPN crunched the numbers and it seems the Bucs are battling uphill odds for a playoff berth.
Since 1990, teams that started 2-3 have made the playoffs 21 percent of the time, according to ESPN Stats & Info. Last season, a pair of teams (the Chiefs and Texans) even rallied from 1-4 starts.
So there are a bunch of near-term need-games. Not "must-wins," but need-games. Today, the Bucs convene after their bye week off to begin prepping for the 49ers and their starting quarterback, National Anthem-kneeling, history-challenged, Supreme Court Justice-sparring, Fidel Castro-loving Colin Kaepernick, the Sideshow Bob of NFL signal-callers.
Hey, if Joe stunk on the field like Kaepernick, Joe wouldn't want for folks to focus on his play, either.
The Bucs simply cannot let Kaepernick beat them if they're serious about playing a meaningful game in January.