Gameday Tampa Bay!
October 30th, 2016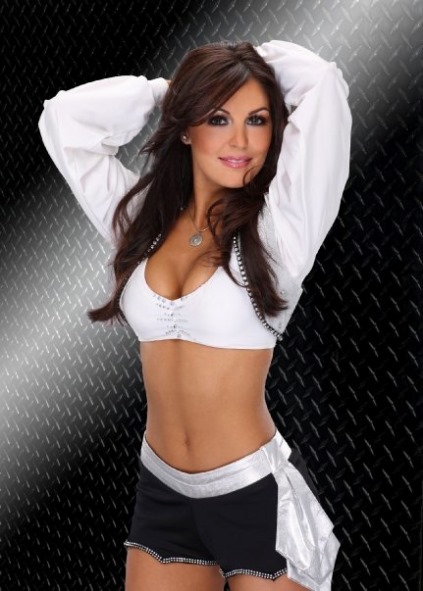 Game 7
Raiders (5-2) at Bucs (3-3)
Kickoff: 1 p.m.
TV: WTSP-TV Channel 10;  DirecTV Channel 708.
Radio: Buccaneers Radio Network (WDAE-AM 620 and WFUS-FM 103.5 in Tampa-St.Petersburg region); SiriusXM Channel 157.
Weather: Really good weather. Per AccuWeather.com, tailgaters will enjoy temperatures in the mid-70s but it is expected to quickly shoot up. Kickoff should be 86 degrees and the fourth quarter temperature should push 90. All under beautiful Florida sunshine.
Odds: Per FootballLocks.com, pick'em.
Outlook: This is not a must-win game, though it would be an important victory if the Bucs can pull it off. First, they would beat a team with a winning record, one that has yet to lose on the road this season. The result today will sort of let us know where this Bucs team stands. It is still rebuilding, or could it legitimately make a wild card run… or better? A win sets up a Thursday night game against the Dixie Chicks for first place in the division. When the hell is the last time the Bucs played for first place in the division? It's been so long, Joe cannot remember. But let's not get ahead of ourselves. Beat the Raiders first. Another element why this would be an important win is the Bucs have won only three games at home since Greg Schiano was fired. That is almost inconceivable to Joe, but alas, it is true. It's finally time to start winning home games. Dirk Koetter pleaded with Bucs fans last week to fill the lower bowl. Fans are so numb and burned out by seasons past, they are in a show-me mode. Win some home games, first. Hence, why the Joe calls the stadium the "Den of Depression." This is going to be a monster test for the defense. Amari Cooper and Michael Crabtree is one of the best tandems at wide receiver in the NFL. The last two times the Bucs went up against a powerful duo at receiver, the Bucs got blasted and ripped to shreds at Arizona and Denver, in the words of defensive coordinator Mike Smith, was "a handful." They hung in there against Denver until late, though, and Joe is of the mind the defense is greatly improved since the Denver loss. How much? Today will be a measurement. Joe doesn't expect Koetter to launch hurry-up offenses for a couple of reasons: One, he doesn't have the weapons. Surely Oakland is going to double- or triple-team Mike Evans. After Evans, there is nothing but schlock for receiver (yeah, yeah, yeah, Rudy Humphries is an OK slot receiver but do you think he keeps defensive coaches awake at night?). Joe believes, with Oakland struggling with rushing defense, the Bucs are going to play smashmouth football, which is how they got their last two wins. If the Bucs can't win this game, the season is far from over, but this would be a very nice win for both the franchise and fan engagement.
Trinkets: The Raiders lead the league in fewest sacks allowed (seven). … Oakland is eighth in points per game (26.4). … The Raiders are last in both passing yards allowed per game (302) and total offensive yards allowed a game (430). … The Raiders are tied for second in the NFL in turnover ratio at +8. … Tampa Bay is 11th in rushing yards a game (115.3). … The Bucs are 13th in both passing yards per game (237.5) and total yards per game (350.7). … The Bucs are giving up an average of 26.5 points a game, eighth worst in the NFL. … The Bucs are fourth in the NFL in completion percentage allowed (58.3 percent). … WRs Cooper and Crabtree have averaged 11.2 receptions and 153.6 yards per game this year. Both players have caught at least four passes in 17 of the team's 23 games since 2015. The Raiders are 9-4 when they have combined for at least 10 receptions. DE Khalil Mack is but one of six players in NFL history to have at least five sacks and one forced fumble in a game. In only three seasons, QB Derek Carr has engineered seven fourth-quarter/overtime comebacks and game-winning drives. … Raiders CB David Amerson has an NFL-best 36 passes defensed since the start of the 2015 season. His 11 passes defended this season ranks first among all defenders in the NFL. … A win today by Oakland would give the Raiders their first 6-2 start since 2001, when Chucky coached the club to a 10-6 record and made it to the AFC Divisional Round of the playoffs. … When QB Jameis Winston threw for three touchdown passes last week, he tied Craig Erickson for the seventh-most passing touchdowns in team history (34). … WR Mike Evans is now eighth in franchise history in touchdown catches (21) and is currently tied with Crabtree for most touchdown catches this season (six). … CB Brent Grimes is third in the NFL in passes defended (nine). … Since entering the league in 2012, only J.J. Watt has more tackles for loss (120) than OLB Lavonte David (74).