Gameday Tampa Bay!
October 10th, 2016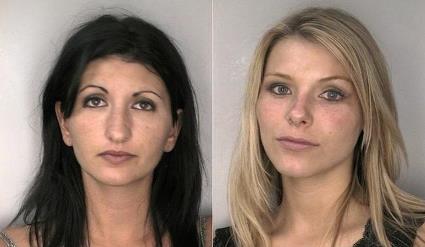 Game 5
Bucs at Stinking Panthers
Kickoff: 8:30 p.m.
TV: ESPN.
Radio: Buccaneers Radio Network (WDAE-AM 620 and WFUS-FM 103.5 in Tampa-St.Petersburg region); SiriusXM Channel 83 (Bucs broadcast feed), SiriusXM Channel 88 (national broadcast feed).
Weather: The Bucs, for the first time this season, will be playing in football weather. It is fall in North Carolina and a jackets-required type of game. Tailgaters will enjoy temperatures in the low 60s prior to the game and the kickoff should happen with the temps in the high 50s, dropping only slightly through the game. Look for the Bucs to play under mostly clear skies.
Odds: Per FootballLocks.com, Stinking Panthes -5.5.
Outlook: This game gives Joe a stomach ache. This, as Joe's good friend "The Commish," Justin Pawlowski, said on one of his excellent podcasts, is a crossroads game. Win and the Bucs are 2-3 and very much in the hunt for a wild card. Lose and they are 1-4, and not only will playoff hopes be all but crushed, Joe has a feeling heads may roll, not necessarily right away but surely before next spring. At best, a loss and it's pretty much Draft Watch 2017. Yes, draft focus. In mid-October. Again. If the Bucs lose (they are 1-7 in their last eight games), it's not unlikely this team could crash and burn and compete with Cleveland for the first pick in the draft. If that is the case, as Pawlowski suggested on one of his recent podcasts, there needs to be a purge of the roster and Joe agrees. Just about any player left over from the Raheem Morris era and the Greg Schiano command should be gone (with exception of Gerald McCoy). Hey, the Bucs can't win with them, they can sure as hell lose without them. If the Bucs do go into a tailspin, it's high time to bring in fresh blood with folks possessing the mentality and work ethic of youngsters like Kwon Alexander and America's Quarterback, Pro Bowler Jameis Winston, and veterans like Clinton McDonald and Robert Ayers, dudes that cannot sleep after a loss and are not inclined to just hang by the pool after a loss and monitor their 401k portfolios on their laptop. The Bucs need players who don't mentally check out early in games and also players who don't put up Danny Lansanah-like goose eggs facing superior opponents. The Bucs don't need players, veteran players, who have never been part of a winner and who know nothing but losing in the NFL. Let them take their infectious losing culture elsewhere and pollute another locker room. If the Bucs lose, this is a team begging for drastic changes. It doesn't have to be this way. The Stinking Panthers are reeling. Not only are they losing they will be without reigning MVP Cam Newton, without starting running back Jonathan Stewart, without starting left tackle Michael Oher. Carolina's secondary is a complete and total joke. If the Bucs can't win this game against an opponent that is circling the drain, what game exactly can they be expected to win? If the Bucs cannot win this game facing a badly hobbled, terribly flawed division opponent, then the Bucs truly are one of the NFL's dregs. Yeah, sure, two teams last year rallied from a 1-4 start to reach the playoffs. Do the Bucs really look like a team that could pull off such a run? Not to Joe. Tonight is the time to either post a flag in the turf of Bank of America Stadium on national TV to show the Bucs have a pulse and belong in the NFL, or to start planning a complete and total makeover of this roster for next year and the future. The excuses and nonsense and tolerance of unacceptable play needs to a reach screeching halt and stop now and stop tonight! Period! Enough is enough!
Trinkets: The Bucs are 2-8 in their last 10 games vs. the Stinking Panthers. Those two wins came in 2012 under Schiano's command. … The Bucs have allowed an average of 32 points a game in 2016, second-worst in the NFL. … Tampa Bay has a negative-9 turnover margin, second-worst in the NFL. … The Bucs tallied four sacks last week against Denver. If they can rack up four sacks tonight, it will be the first time the Bucs have had consecutive games of four or more sacks since 2013 under Schiano. …  OLB Lavonte David needs one more pick to pass Cecil Johnson and Richard "Batman" Wood for second-most interceptions by a linebacker in Bucs history. … WR Mike Evans is fourth in the NFL in catches (26). … MLB Alexander is tied for second on the NFL in solo tackles (34) with Stinking Panthers MLB Luke Kuechly. …  QB Winston, needs two touchdown passes tonight to tie Trent Dilfer for second-most touchdown passes through five games (10). … Last week against Atlanta, Carolina had but 49 yards rushing, the first time in 30 games the Stinking Panthers had not rushed for 100 or more yards in a game. … Also against the Dixie Chicks, the Stinking Panthers allowed 571 net yards, the second-most yards Carolina has allowed in a game in team history. … Carolina's offense is known for explosive plays this season. The Stinking Panthers have  had 60 plays of 10 or more yards this season, fourth-most in the NFL. … Carolina has 11 pick-sixes since the start of the 2013 season. Only Arizona has more in the same time frame. … Bucs killer, TE Greg Olsen, has 6,627 career receiving yards, ninth-most in NFL history for a tight end.