Listen To Joe
October 29th, 2016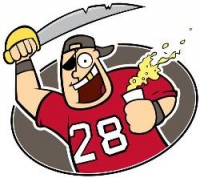 Yes, Joe was on ESPN Tallahassee radio yesterday talking Bucs with Jeff Cameron, he of "The Jeff Cameron Show."
Joe has long been a fan of Cameron, a St. Pete native who puts together damned good radio.
All sorts of topics were discussed including why America's Quarterback, Pro Bowler Jameis Winston thrives in a two-minute offense but struggles early in games, the embarrassing home record of the Bucs, a potential RICO Act investigation and mullets.
It is a fun listen and Joe hopes you enjoy it.