Bucs-49ers Open Thread
October 23rd, 2016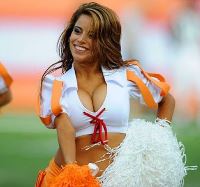 Simple. Beat a crappy San Francisco team and come home for three in a row with a real shot jumping in the playoff hunt.
Lose, and it's 2-4 and NFL Draft talk.
Even with all their injuries, the Bucs are more talented than the 49ers. No excuses.
Bang it here with comments all game long. And prepare yourself for postgame coverage.
Play nice. Personal fouls at not tolerated.